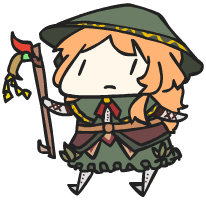 gbf-raidfinder is down again because Twitter suspended the accounts I was using to read from the Twitter streaming API, with no explanation (context).
Alternatives
You can try using one of these other sites (not managed by me):
Self-hosting
If you are interested in hosting your own gbf-raidfinder, it's open source and available on GitHub: github.com/walfie/gbf-raidfinder
It can easily be deployed to Heroku and requires no manual intervention (new bosses are picked up automatically).
A Docker image is also available: hub.docker.com/r/walfie/gbf-raidfinder
Thanks
I haven't really played Granblue Fantasy in years, but thanks everyone for still using this site that I made back in 2017 and haven't updated since.